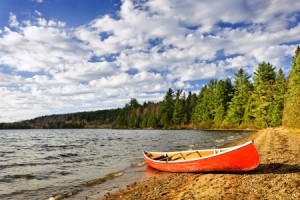 It was my second job as a psychologist. Well, technically, my first-and-a-halfth.
First came Carmel, and the Behavioral Sciences Institute, but whew, that's a story in itself – or maybe a gothic novel.
But after that came two part-time jobs, close together: my gig for an outfit providing hospital-based outpatient alcoholism treatment, and the one I'm talking about now, seeing people on an EAP contract. As in 'Employee Assistance Program' – a benefit a lot of big companies offered, wherein their employees were entitled to two, or three, or five outpatient visits to a mental health professional per year, for any reason.
Of course, they were also 'entitled' to be compelled to visit that mental health professional, either with or without their immediate boss, to work out personal or interpersonal issues that were affecting their work performance: otherwise known as shape up, or ship out.
Well, so here was the deal: the client saw you for the two, or three, or five times, and at that point they had the choice of saying, "Adios, muchacho – it's been swell," or continuing on, courtesy of their own wallet. After a few months of this, my schedule was pretty-well filled with people who had elected to continue seeing me 'on their own hook'; by then, I was not really of much use to my boss as an EAP counselor. In effect, I was running a full (low fee) private practice, under their roof. Of course, the boss got a significant cut of what I was making, but that wasn't the purpose of the place being there. We were supposed to be available to provide EAP services to covered employees. Available for real, not theoretically!
Well, the boss noticed that I seemed to know what I was doing, and I'm pretty sure my immediate boss, a pretty amazing 'older' lady (in her Fifties, maybe?) put a bug in his ear, saying I was a comer who could help them out as Clinical Director, or some such capacity. In effect, this was going to be the therapy world's equivalent of the cliché I've seen a million times in my office: the tech nerd who is smart, a good worker, and doing a great job, so they want to kick him upstairs and make him a Manager (i.e. of people, not machinery or data or processes). And the nerd has no capacity, or more to the point, Interest, in riding herd on the five, or ten, or a hundred, complicated, unmotivated worker bees that would be 'under' him. The big bosses can't understand why he doesn't want 'advancement', or power, or a Good Boy sticker pasted on his forehead.
Well, as I say, that was pretty much the situation when our Mr. Big invited me to lunch at a nice restaurant. Now understand, I had barely met this guy, and normally, he wouldn't have invited me to anything, anywhere, for any reason. So I figured either I was going to get fired, or more likely, offered 'something'.
I knew the drill: I was supposed to coo over my expensive entree, be very flattered, and nod my head up and down while polishing off my chocolate mousse. (I don't think they even 'had' tiramisu in those days. Don't forget, America at that time had just graduated from a choice between jello with a glop of mayonnaise on it, or marshmallow ambrosia. Oh sure, in movies there might be Baked Alaska or Cherries Jubilee, but that was in movies, or the Stork Club, not lil ol' Piedmont Avenue.)
But I digress (Sorry – food'll do that to me). So, I'm eating my chocolate mousse and pretending I'm interested in talking with him about the A's, or the failure of democratic processes in America, or something else earthshaking, when he finally got to it:
"Gregg (at least he didn't say, Young Man) – there's something I want to talk to you about. Something that could be important to your future."
"Really?" (at least I didn't say, "Shoot, podner")
"Yes – and it could be important to our future, too." ('Our' of course, being his company, the royal plural now having been stretched all the way out to the likes of me.)
I nodded. (But did not bat my eyelashes coyly or curtsy – I do have some pride, you know. Besides, as you may recall, I was still working on that mousse.)
"We would like to offer you the position of Clinical Director."
(Pause for piccolo trumpet solo, a la Penny Lane)
God, I hate disappointing people! Especially on a full stomach.
I cringed, flinched and very likely, began imperceptibly melting towards the floor. Mr. Big was smart: he could tell the difference between a joyous heel-click and a full-body cringe. He immediately went into his wow finish:
"Gregg – in LIFE (sorry – but that's the way I heard it), you can be in a Big Canoe, or you can be in a Small Canoe: now, which one do you want?"
Oof – the mousse was on the move, in my guts.
Not that I felt confused, or flummoxed or anything – just bad for him, and afraid of his reaction.  I took a deep breath:
"Mr. Big – I'm sorry, but none of that stuff matters to me, as long as it's MY canoe."
There, it was out. I was a non-responder, a non-striver, a non-corporate, a type B, a lover not a fighter, a loner not a mingler, a goddam introvert, and a stain on the stainless steel of his shining dreams.
Please, don't shake your head slowly in disappointment and total-not-getting-it-ness, Mr. Big!
He shook his head slowly, in disappointment and total-not-getting-it-ness.
The mousse was on the move again.
"Gregg, I don't think you've fully understand what I'm offering you here."
Oh god, was he really going to go there? I mean, I'd already shot my wad with that 'my canoe' crack: why do people always insist on not taking a hint, on forcing a sledgehammer into your hand, then making you hit their thumb with it?
"Mr. Big, it's not that I don't understand, and, I might add, appreciate, what you're offering me here, because I do. It's just that my dream has always been to have a private practice."
His eyes kind of clouded over. He looked like he was the guy in charge of doling out the state lottery winnings, and I had just said, "Nope – I don't want that million dollars in cash you're trying to hand over to me – now step back so I can slam the door in your face."
Lord I'm one, Lord I'm two, Lord I'm a thousand miles beyond my comfort zone, stranded in the no man's land of his disappointment, anger and willful non-comprehension.
No, please – no PLEEZE, don't play the "You'll be sorry" card! Did I say PLEEEEZE???
"Gregg, maybe you need to think about this a bit longer. Talk to your wife. Think about your children – your future. Because I'm afraid that if you don't consider this wonderful opportunity more seriously, there will come a day when you're going to be very, very sorry."
NO, that did NOT just happen!!
Umm . . . Yes, that DID just happen!
I mean, dude: my wife, my children, my future – my sorry, raggedy-ass, never-was, had-a-shot-but-blew-it FUTURE, for chrissakes!
Please don't make me pick up that hammer again.
Gangway! Mousse, coming up!
I couldn't believe it: forced to take up the hammer, again! I mean, my god, who was I, John Henry?
Hammer, in five, four, three, two, one . . .
"Mr. Big, I really don't need overnight to think about it. I know, right now, that I have to respectfully decline your generous offer."
"Ah, but that's it, isn't it? You don't even know, yet, WHAT my offer is, do you? I mean, I know you're not the 'money type' (author's note: zing!), Gregg, but I'm talking about security here – financial security that could do things for your family, now and for a long time to come . . ."
(Mousse on the loose! My kingdom for a Tum!)
" . . . Sure, you have your own, you know, dreams, and I respect that – I really do (author's note: read, 'your own tiny, little, pathetic dreams') – but we can really build something, here, something that can do a world of good for this whole community, not just . . .
(Author's note: projectile vomiting is not just for the very young . . .)
" . . . not just, let's face it, for the small, elite (zing!) group of well-to-do upper-middle-class white people (zoing!) who seek out, and can afford, private, long-term psychotherapy (author's note: kabing, kachoing, bing, bing, bing, TILT!) . . .
No, not the dreaded Elitism Card!
Yep, It was the old one-two:
1) You don't care about MONEY, you freak, even though it could buy bowls of gruel to feed your malnourished, orphaned children and your poor, bedraggled wife, who creeps around the house in her faded, frayed frock, feebly dusting those orange crates that pass as living room furniture!
PLUS:
2) You don't care about THE MASSES, either, you reactionary snob, you, who would callously leave the homeless, in their miserable millions, to their insanity, their undiagnosed adjustment disorders, and their untreated childhood traumas!
Shame!
Shame!
(Author's note: repeat every few seconds, as needed.)
And, he wasn't finished: "And, don't forget, just because you've been able to assemble a small practice under our roof here (zing!), that doesn't mean it would be a snap to get a full-time private practice going. I mean, where are your referrals going to come from, if you don't have the benefit of a built-in referral source, like us (kazoing!) and you're out there, all on your own?
(Dramatic pause)
"Besides, believe me, I know lots of people who've been out there in the wilderness for years, and are still struggling just to make a bare living at it. You want to think about that, too – you and your family want to think about it, that is."
(I guess the mousse doesn't need any introductions, by now.)
Or, at least that's how I heard it. Now, I'm willing to concede that, somewhere between the mousse and the apres-dejeuner coffee, it's possible that he may have pled his case in a slightly more restrained tone. Okay, so maybe he did leave out the part about the money, and the masses. And he might, just might, have forgotten to mention that part about the orphans, or the frock.
But I'm pretty sure he did say that stuff about the canoes.
And I'm pretty sure I did say my stuff about the canoes, too.
Oh, and I'm pretty sure the part about the mousse backing up on me was mostly true, too.
Food'll do that to me.
In the end, I did agree to think about it overnight, to talk to my wife about it, to go down on my knees in prayer to Jahweh, to hit all the stations of the cross, to offer up my firstborn, to toss the bones, and lo, go unto the desert and seek counsel amongst the stately Joshua trees and the withered yucca.
I guess you want to know how it all came out.
Well, despite my sincere quest for guidance, my answer was still 'No'. I mean, sure, the Joshua trees laid into me pretty good about the orphans and all, but on balance, it was pretty clear to everyone that, as a reactionary elitist, and an uncaring plutocrat, I needed to follow my (teeny, tiny) dream about creating my own private practice.
I'd like to think that, in the years I've been in practice, I have done some small good for a few worthy souls, in my reactionary manner, though I never did find out how the Masses managed to struggle along without me: one of the great unanswered mysteries of my life, I guess. I've got a theory that I wasn't really as indispensable to Mr. Big as I thought I was, and ditto to the Masses, but that's all just unscientific speculation, of course, subject to review.
Oh yeah, I almost forgot: I didn't have mousse for a long time after that, either. Of course, it eventually gave way to tiramisu anyway, so it wasn't as hard to pass up as you might think. But I did forgo it when offered, as a sort of penance to the injured parties. Again, I hope it did some good, but again, there's no real way to know.
I could ask the Joshua trees, I guess, but after they turned against me on the orphans deal, I don't know as I could really trust them to be objective again. But like I say, that's all subject to review, too.
Besides, I sort of like tiramisu now anyway, though with my chronic acid reflux nowadays, it can have a tendency to back up, too – like its late-lamented brethren.
And sometimes, when I toss and turn at night, I doubt and question some of those old decisions I made with such finality.
Not too much, but enough to get me watching an old movie in the middle of the night.
Life'll do that, you know.
Note: All clinical vignettes herein are significantly altered to protect patient confidentiality and privacy.