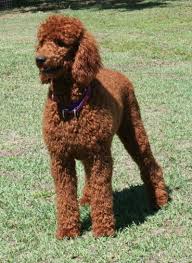 When I was a kid, my Uncle Rowe, my Mom's younger brother, was the one who brought news of 'worldly' things to my immediate family. He was the one who was single, and therefore 'out there' in the contemporary world. Oh, my parents were out there too, but in the way squares are out there:
Dad was a court reporter, who hung out with attorneys 'after hours' at L.A. watering holes, a fact I could verify because my room was right next to the front door, and being a night owl, I was always up late, hence hearing him fumbling with his keys at the front door, then making multiple stabs at the keyhole.
And Mom – well, her 'out there' was getting lost in her classical records, and reading her books.
But my uncle was different. He was single. He went to parties. He wore stylish clothes. He smoked. He drank. He drove cool cars, like that snazzy red Triumph TR3, with the cut-down doors, so you could sit in the passenger seat, going 75 on the freeway, and reach out and touch the ground if you wanted to – provided you didn't mind losing a finger or two. He was the one who once brought a young rooster to our house at 2:00 A.M., on his way home from a party. A party where, according to him, they'd had a lot of fun making the chicken smoke and drink.
Fifties party-cool.
Yeah – me, neither.
Oh well – I ended up 'adopting' the chicken, and kept him as a pet in the backyard for years. I called him Irving, and as far as I know, he never smoked or drank again.
My first successful intervention.
Cock-a-doodle-doo.
Uncle Rowe was also the first man I ever knew who was a good cook – no, a great cook. Like most men who actually cooked in those days, he wasn't just an everyday, throw-some-bacon-and-eggs-on-the-table cook. No – he had 'specialties'. Fifties-era specialties. You know, like scalloped potatoes. They weren't good, they were knock-your-socks-off good. And like all his specialties, they had secret ingredients. There was always a secret ingredient, that he would never reveal to the women of the family. I mean, they'd ask, alright, but they'd just get that Mona Lisa smile and a change of subject, for their trouble. I can't remember his other specialties, but if you were asked to his place for dinner, you were in for some fine eating.
Nothing predictable at his table. Nope, none of that Swiss steak and mashed potatoes stuff for him, with green beans boiled until they were mush. No, it would be steak, but with some kind of fabulous mushroom sauce on it, that brought the party to your taste buds. Or if it was lamb, it wouldn't be that yucky, muttony slop with the weird gelatinous membrane on it, that my Mom made, that made you shudder and want to wash your hands for a week. No, it would be rack of lamb in sherry, with some kind of brandy plum pudding they never even would've dreamed of at Bob's Big Boy – my gold standard for fine dining at the time.
Oh yeah, in keeping with his cool image, he lived in one of those sexy cantilever stilt houses in the Eagle Rock hills, overlooking all creation. I loved it, but of course, my father, who considered my uncle his arch-enemy (i.e. for the affections of my mother) always had to call it,
"That goddam crazy-ass, cockeyed shack of his. Every time you sneeze, you expect the whole damn thing to come tumbling down the mountain."
Not that it matters anymore, but once I did corner my uncle and demand the secret ingredient for his scalloped potatoes. I think I needed to know, once and for all, that there actually was a secret ingredient, and that the whole 'secret ingredient' thing wasn't all just an elaborate hoax he'd perpetrated on the family, laughing to himself the whole time.
Well, he did tell me. And there really was a secret ingredient, all along. I've never told a soul before this, but now that he's gone, and his distinguished record as a fabulous chef is safe for all time, and his secrets buried with him, I feel that it can be told:
Angostura bitters.
Shhhhh!!!!! I still feel guilty spilling the beans, so please don't tell anyone. So now, if you're ever on a "Cheat Day" on your low-carb diet, and you're scarfing down scalloped potatoes, you can smile genially at your host while thinking to yourself, "Haha, I know a way to make this even better – but you don't!"
My uncle also brought us the 'news' from the outside world about the latest popular songs. Sometimes he even brought us the 45s, so I could put them on my little turntable and listen, again and again. He liked the mainstream hits, like Shrimp Boats, and The Tennessee Waltz, but he also seemed to get a kick out of the novelty hits that were so ubiquitous in those days – things that a kid like me could also laugh along with. Things like Raggmopp, How Much Is That Doggie In The Window, The Naughty Lady of Shady Lane, Pittsburgh, Pennsylvania, Beep Beep, and my favorite at the time, because it was the craziest one of all:
I mean, how could a little white kid living in North Hollywood not like a song with 'call-and-response' lyrics like,
I met old Zeke standin' on the corner the other day – that cat sure was booted with the liquor.

He was what?

He was ab-nox-i-cated.

He was what?

He was in-e-bri-a-ted.

He was what?

Well, he was just plain drunk.

Well alright, then.
My uncle had dogs, too – he always had dogs. Well, technically, dog, singular. He was a serial dog monogamist, is what he was. When I was real little, I think I remember an Irish setter, a cocker spaniel, then an Afghan hound. Then, when I got older: we struck royalty. And by royalty, I mean a smallish standard poodle named Cocoa. Sometimes you just 'know' there's something special about a dog. If you're a dog person, you'll know what I mean. Is it intelligence? Stance? Something in the eyes – an alertness, a noticing? Whatever it is, Cocoa had it. He was devoted to my uncle, and vice versa. I don't mean he growled whenever someone other than my uncle approached him. Far from it: he was courteous, affable – to a point, accommodating – if need be, not overly possessive, and civil – as required.
But when it really came down to it, Uncle Rowe was his guy: Period.
He was regal, without being aloof, superior, without being a snob about it, cool, without making you feel bad. He could do tricks, and do them easily, perfectly, but unlike most performing dogs, with Cocoa you always felt it was more of an ancillary parlor skill, like Orson Welles also being good at magic, or Bill Clinton playing the saxophone. Somehow, you felt that when he did one of his tricks, he was stooping to your level, humoring your low tastes, but always, always, of course, with good grace. Sure, he had the whole gamut of de rigueur Fifties dog tricks: sit up, beg, shake, roll over, play dead.
But he also had a few more, high-tone, out-of-the-ordinary tricks in his bag, too, like the famous, poignant depiction of an Indian's last ride, known as End of the Trail: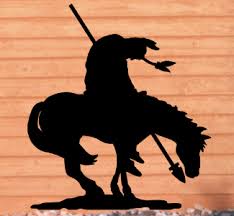 Well, my Uncle Rowe would say, "End of the Trail," and Cocoa would pose JUST LIKE THAT, I swear to God; it would almost bring tears to your eyes, like if a mediocre stage impressionist was going along, doing his Jimmy Cagney and his Edward G. Robinson, and then suddenly slayed you by dropping into Charles Laughton as Quasimodo in The Hunchback of Notre Dame. I mean, it was like Cocoa actually got into character as he laid out into that iconic pose.
They were a good team, Rowe and Cocoa: Rowe was a little, fast, Mickey Rooney kind of guy, full of jokes, always moving, always on to the next thing. When I got a little older, I didn't even like to be in the car with him driving, because he drove just like he lived: it was all herky-jerky, stop-start, and impulsive.
But Cocoa? He was a whole different matter: he was like Jeff Markham, Robert Mitchum's private detective character in Out of the Past, when Kirk Douglas (his potential employer) was sizing him up:
Douglas: "You just sit and stay inside yourself. You wait for me to talk. I like that."

Mitchum: "I never found out much listening to myself."
Cocoa was like that: no wasted motion, no panic-moves, just do what you have to do and move on; a confidence and sense of self we could all aspire to. And, like I said, that regal quality, that grace, that you don't run into too often in life, and when you do, you don't forget it.
But Uncle Rowe – if you met him at a party, you'd laugh and say, "He's a kick." Always 'on', always the life of the party, always up on the latest, always bringing the news. And the sad thing was, as I grew up, I outgrew him. Yeah, I know, being the quiet, 'deep' type, given to meditation, cogitation, the dark side and all that jazz, I guess it was inevitable.
See, the good thing is, if you're the 'growing' type, you're always growing. And the sad thing is, if you're the 'growing' type, you're always outgrowing, too. Of course, "They" don't tell you that – They don't tell you much of anything, in fact. You just stumble onto it yourself, mostly. "They" tell you that if you're a good boy and mind your Ps and Qs, it all turns out great. But the truth is, Life, with a capital L, is painful, too, and sometimes, cruel.
Things – well, they change.
And people? Well, they change, too.
And it hurts, sometimes, when they change – even whey "they" is you. Because every coming means a leaving; to find a new vista, you have to leave the old one behind. Yes, I know, I'm the one who's always quoting, "Make new friends, and keep the old; one is silver and the other's gold." And that's true: IF you can. I guess it depends on what you mean by "keep": sometimes, it means you keep old friendships going for the rest of your life – and if you possibly can, please, please do, by all means. And if you can't – well, then "keep" means respecting, treasuring, always holding a place in your heart for what someone gave to you, when you needed it, and what they received from you, when they needed it. You don't "flush" someone, as a patient recently said he was going to do with all thoughts of his (soon-to-be) ex-wife; even if what happened with someone turns out to be hurtful, you try and honor them, even if only for the lessons you learned from them.
But, like I say, if you're the 'growing' type, if you're a truth-seeker, if you're committed to lifelong learning about who you are and why you're here on earth, you are going to outgrow a lot of people and situations, especially if (like me) you 'started' from a place, and a family culture, that was way out of sync with your true nature: it's inevitable, unavoidable. But that doesn't mean you 'flush' the old: yes, in a lot of cases it means the old ways, and the old people, won't work for you anymore, and you may go through this cycle several times in your life – a current patient calls it 'weeding'. Yes, it's weeding, but, you see, weeding can be done in different ways. You can go along, ripping up the offending vegetation viciously, tossing it aside without a thought, except to loathe it for being in the way of your new plans, or you can do it mindfully, respectfully, seeing it as 'all in the game' of gardening, or in the case of your life, all part of the process of becoming who you are, and finding your way.
So yes, I know, now, that my Uncle Rowe was not 'my type', not someone I would hang out with a lot, at this point in my life, but that doesn't mean I don't treasure him and all that he gave me, at a time when I desperately needed it, needed 'alternatives' to the cult-like strictures of my family, needed a more relaxed attitude towards life, needed possibilities of ways to be, that weren't in lock-step with my parents' views of things, needed permission to appreciate, value, and laugh along with, the pop culture of the day, then and now.
So, I say to all of you, you who are sitting out there afraid (and guilty) to grow, afraid to change, afraid to believe in your own 'differences', afraid to vary from what has been laid down, in your particular subculture, as 'gospel', afraid to be a little crazy, a little fun, a little wild – to all of you, I say,
Open the Door, Richard!

 
Note: All clinical vignettes herein are significantly altered to protect patient confidentiality and privacy.