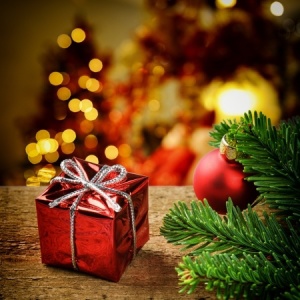 When you've been a therapist as long as I have, you have legions of former patients. And you wonder about them, these people who once looked to you, to help them transit the dark night of the soul.
Patients often ask me,"What's the hardest part of your job?" And I just know they're thinking that the hardest part is sitting there, listening to people's problems all day long.
Or else being 'responsible' for solving my patients' problems.
Well, it's not.
People bringing me their problems is an honor and a privilege, and I've always felt that way. No, the hard part isn't listening to people's problems, or being responsible for them: that's just my job!
Actually, there are two 'hardest' parts:
One is when I'm much more 'into' their therapy than they are! It kind of sucks to be thinking about them all week between sessions, imagining what they're going through, trying to make psychological connections that might help them, worrying about them, and wondering how they're doing, and then they cancel a session, or forget, or seem totally uninterested, like they're just going through the motions. Yes, I understand that it's all par for the course, that their lack of interest in their own life and growth is a symptom of "what they've got," and just more grist for the (therapy) mill, and that's why I don't resent it or feel cheated.
But is it hard?
Yes – it's hard.
And the other 'hardest thing' is when patients leave. I mean, sure, I'm proud as heck when someone finishes their therapy and is launched out into the great unknown, or even when someone isn't really finished 'cooking', but decides they've done enough 'for now,' and wants to try it on their own a while. But like a parent whose child leaves home, it also feels bittersweet.
In the movie Dark Passage, Humphrey Bogart plays a man who is wrongly imprisoned for life in San Quentin, for murdering his wife. He escapes and is hiding out in San Francisco, in the apartment of Lauren Bacall, a woman who is sympathetic to his situation. Finally, he decides he has to take off on his own to try and prove his innocence. But his face has been on the front page of all the newspapers.
He is riding in a cab, trying to figure out where to go to next, when the cabbie recognizes his face. When the cabbie asks him where he wants to be taken, Bogie, feeling defeated, sighs, "Might as well make it the police station."
The kind-hearted cabbie says, "Don't be like that – you're doin' alright." Then he goes on to say he has a friend who is a plastic surgeon, who could change Bogart's face. Bogart is skeptical, fearing that it will not only cost a fortune, but that the surgeon would then "keep after me for the rest of my life," i.e. blackmail him.
The cabbie says, "Nah – he's a friend of mine."
Still skeptical, Bogart finally agrees to be taken to the back-alley office of the plastic surgeon, who, though he turns out to have been "kicked out of the medical association," and is kind of a scary-looking old geezer, is actually a fine person, and a fine doctor, just as the cabbie had said.
He operates on Bogart, and finally, early the next morning, it's time for Bogart to leave, his face swathed in bandages. The surgeon shakes Bogart's hand and says, wistfully,
 The artist in me wishes I could see what a nice job I've done, but I never will. Goodbye, and good luck.
Bogart agrees, pays him, and leaves, forever.
Well, that's the way it feels, most often, when a patient leaves, quits, or even just drops out of sight: the artist in me wishes I could see the results of my work, both now and in the future. But more than that, I care about them, and just want to know how things 'turned out'. And some patients do check in occasionally and give me an update, so I'll know how it went.
But, mostly, I never will.
And that's hard.
Do other therapists feel this way? I don't know – I've never heard another therapist talk about this, though I imagine they must wonder, too, about the lives of the many people that they were so intimately involved with, for a while.
But, me – I wonder: where are they now?
The woman whose boyfriend got her involved in a dope-smuggling ring, who had to leave him, quietly, in the middle of the night, before she got busted, but was always afraid of him tracking her down and hurting her.

The married doctor who fell in love with a Venezuelan nurse when he was in Doctors Without Borders in South America.

The race car driver who injured both knees so badly in a skiing accident, that he couldn't even work the accelerator or brake pedals on his family car anymore.

The traveling salesman who had a normal life in the Bay Area, but was a secret cross-dresser on his frequent trips to the Midwest.

The teenage boy whom – in a secret, two-hour emergency session in the middle of the night – I talked out of killing his father.

The girl who, late at night, compulsively ate bowls and bowls of cake batter, cut her own wrists up terribly, and stole Demerol from her mother's medicine cabinet, who went on to become a Nobel Prize-candidate professor.

The little, abused, 'poor white trash' girl in Tennessee who, on the Information subsection of the WISC children's intelligence test, successfully gave all the correct answers: but they were the correct answers to the FOLLOWING questions – questions I hadn't asked yet, questions she couldn't possibly have seen before, or known about.

The teenage girl at a group home I once ran, whose mother had 'pimped her out' to her men friends, for a price.
Sure, I wonder, sometimes, about high school friends, or people I worked with at various places along the way, or old girlfriends. I wonder, but it's not the same. You see, I wasn't privy to their most intimate private lives, wasn't responsible for their emotional well-being, wasn't in charge of their 'recovery'.
No – wondering about former acquaintances is a different kind of curiosity, more of an, "I wonder what happened to old what's-his-name?" rather than the deep, committed feelings I have toward my former patients. No, the closest I can come to describing it is that it's more of a parental concern: like the plastic surgeon who operated on Bogie, I not only feel a continuing sense of responsibility, but a personal 'stake' in the outcome – whether it's a testament to, or a sad commentary on, my work.
But is this a sad thing? A negative thing? No – not at all: I WANT to feel I had an effect, that I made a difference, and most of all, that I tried my best, in life. That I didn't just 'mail it in,' squandering my skills and just getting through time without putting the precious gifts of life and talent that I have been given, to good use.
And I feel strongly that the best way I can put my gifts to use, is to help other people learn to use, and appreciate, theirs.
There is an old song with the words,
Why am I living?

What do I get?

What am I giving?
These are the questions we all should be trying to answer. Sure, maybe in the final analysis they're "unanswerable" questions, but we must TRY. Because life shouldn't be for just 'getting through' – it should be treated like a two year-old treats a Christmas present: the process of unwrapping it is just as important as what's inside. The two year-old revels in trying to undo the ribbon, in tearing the wrapping paper apart, in opening the box. He is present with his presents, noticing the colors, the textures, the faces of his parents, the smell of the Christmas tree, the whole 'gestalt' of Christmas morning. Christmas should never get 'old,' whether you're a parent or a child: like in the song lyrics above, it is about "What do I get?" and "What am I giving?" And those questions are about a lot more than gifts and presents; they're about the purpose of life itself: getting and giving.
And a therapist should treat each patient like that two year-old treats a present: really 'being there' for the unwrapping, with senses at the ready to take in the (emotional) colors and textures. Making space for each person, each session, to be 'new', not standardized, not ho-hum, not predictable. If you're sitting with your patients and feeling bored, feeling that it's all predictable, that you've seen it all before, feeling unchallenged, then it's ON YOU to shake things up, to dig deeper and find what's new, what you didn't know, what you haven't seen before.
Because, if you're really paying close attention, there's no such thing as a predictable person, a boring person, a ho-hum person: it's YOU who has become predictable, boring and ho-hum! Sure, you could be FEELING bored or ho-hum with someone, but then it's up to you to use this information for the patient's benefit, not as a way to excuse yourself from full participation, or to check out. You must ask, WHY is this boring? WHY is it ho-hum? What is 'dead' about this patient, that you are allowing to go unchallenged, unquestioned? What are they telling you, here and now, that you are failing to register, or respond to?
Is it because they were treated in a ho-hum manner, and they're unconsciously 'pulling' to recreate this same relationship dynamic with you, in the here-and-now of the therapy session? Are you just going to 'go along for the ride,' checking out and participating in a re-enactment of the old damage, without bringing it to everyone's attention?
Is it a way to (unconsciously) 'tip you off' as to how they feel in life? Bored, ho-hum, uninspired? Here, they're giving you a 'front-row seat' to their insides, and are you just going to let it pass by without comment, without saying, "Wow, you must feel so dead inside."
To which they most likely will say, "How did you know?"
And the answer should be, "Because I'm paying close attention to what you're telling me. Because you matter."
Once upon a time, a young executive, who was 'dead inside,' asked me, cynically, about the session, "What are we actually doing here, anyway?"
And I responded, "Buddy, I don't know about you, but I'm fighting for your life!"
It shocked him – that I wasn't 'playing the game' of ho-hum, a game that he was used to, in his personal life and at work – a very common game, unfortunately, in our society. No, in therapy, I don't allow 'ho-hum' to be the mantra, or if it is, I challenge it. We don't 'mail it in' in therapy – we WORK, even if the work is to sit with ho-hum, and explore the hell out of it, until 'something happens' – something REAL and alive, even though the 'something' is often unwelcome or scary feelings: 'unwelcome,' 'scary,' and 'out of control' are fine – we can get through them together, like slogging through a muddy bog, on our way to where we're going.
But ho-hum is not fine: it is saying 'No' to the life you've been given, like being handed a treasure chest and saying, "Not interested: cart it off to the City Dump."
Yes, I understand, sometimes 'ho-hum' is all a person can do, their only possible response to how they've been treated, or the hand that life's dealt them. I get it, I understand, but I can't join them in ho-hum. Sometimes, on our journey together, I have to 'carry' the caring, for both of us, until they can catch up.
You, the patient, can afford to not care (temporarily, I hope) but I can't: it's my business to care, to have you matter, to make you matter, even over your own objections.
And I do – and caring has its consequences. When things, and people, matter – when you care about them, you can be enriched by them, you can feel the joy of connection, you can both 'give' and 'get' in equal measure. But you can also be disappointed, you can be hurt, and you can feel loss when you lose that connection.
Just as it's wonderful to have a patient dare to do new things, to finally be herself, and to feel, at last, truly alive, it's also hard to care deeply and have a patient leave therapy, without a word, or cancel five sessions in a row without responding to your calls, or start seeing another therapist without even telling you about it.
It's hard, but it's worth it.
Because caring means being alive, just like in the lyrics of that song, that end,
Why was I born to love you?
But see, that was a 'torch song,' where the singer was lamenting how she was, unfortunately, fated to love this guy who would always hurt her. So, I'm hereby taking it on myself to change those lyrics, just a little, for my own purposes. They are now:
Why was I born? 

To love you.
And that's it exactly: that's why I was born, that's why we were all born:
To love you – whoever 'you' are.
To love and be loved – that's about what it amounts to. That's why we're here. It feels wonderful, it feels crummy, it's the highest high, and the lowest low. But it's alive.
Caring.
Try it sometime.
And, oh yeah, I almost forgot. Where are all those patients – the ones I wonder about?
Not really as far as you might think.
They're right here, in my heart.
Note: All clinical vignettes herein are significantly altered to protect patient confidentiality and privacy.