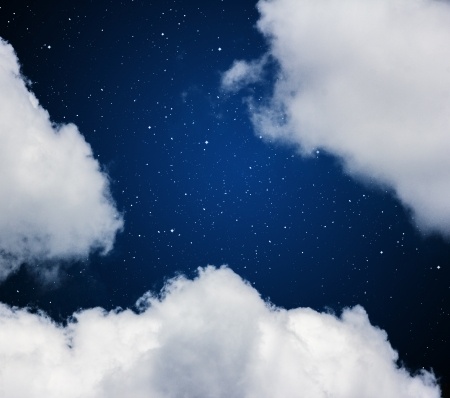 We live and we die
Like fireworks
Our legacies hide
In the embers
May our stories catch fire
And burn bright enough
To catch God's eye
We live and we die
Like fireworks
We pull apart the dark
Compete against the stars
With all of our hearts
Till our temporary brilliance turns to ash
We pull apart the darkness while we can
— In the Embers – Sleeping At Last
What's a nice species like us doing in a place like this? We live and we die, and we know it; we are glory, we are dust, and we know it; we are giants in the earth, we are a hunk of bones, just passing through, and we know it. We are prisoners on death row, who don't even have the grace of knowing how death is coming, or when. But that, exactly, is our glory – here we are, in this impossible, ludicrous situation, but we make the best of it.
Oh sure, we live in denial of what's coming – of death, of physical breakdown, of the indignities of aging. Sometimes I think there should be a Dying Anonymous for all of us, where we have to get up in the meetings and say, 'Hi, my name is Joe Jones, and I'm going to die."
In his book, Living Your Dying, author Stanley Keleman describes two normal phases in the great flow of human life: Self-expanding is expressive, reaching out beyond the physical body to newness and social interaction; Self-collecting gathers inward, withdrawing from the social world to define the self and its boundaries. We see these pulsations constantly in therapy.
New therapists are often surprised that, after a dynamic, boundary-stretching session, the following session is comparatively 'dead', quiet and more pulled back. But this is exactly how growth and change occur, in pulses: expansion, then consolidation; rupture, then repair.
For example, in one session, someone might experience deep despair, feeling meaningless, hopeless, and hollow. If they are allowed to 'drink deeply' of that despair, to experience it fully, to breathe into it, held emotionally by the therapist, the next session might seem relatively tame, disconnected, thoughtful, leading the therapist to wonder if he is doing something 'wrong'. But if the therapist stays with it, honoring the flow of experience, it pays off. On the way out the door, the patient might turn and say, "You know, I used to love dancing." What does this mean? It means 'Thank you', it means 'With your help, I'm remembering myself', and it means that, if we can stand up to despair together, like facing a bully, there might be a way out of this. Does the patient know this? No. Do you say any of this out loud? Of course not – but you file it away, you hold it emotionally for the patient, and, most likely, you sigh to yourself that maybe, like Scherezade, you've earned the right to therapize another day.
So we face crazy, impossible things, like the unknown, our physical limitations, death and infirmity, sometimes alone, sometimes together. Where I used to work, in an alcohol rehab program, there was a poster up on the wall – a picture of a mouse, standing on the railroad tracks, giving the finger to an oncoming train. The caption was,
The last great act of defiance
In a way, we are all that mouse, insisting, in the face of overwhelming evidence all around us, that we MATTER. We pulse, expanding and consolidating, reaching out and withdrawing within, changing, changing, as we try to make sense of it all, find our place in it all, even though there are no ultimate answers. In Keleman's book he tells this tale:
Plato, on his deathbed, was asked by a friend if he would summarize his great life's work, the Dialogues, in one statement. Plato, coming out of a reverie, looked at his friend and said 'Practice dying.'
But what does it mean, this 'practice'? I think it means standing up to our emotional bullies within, not resisting that inside us which is trying to be born, breathing into change. In baseball, they talk of 'making adjustments': a kid comes into the league, with a great reputation for batting. He has torn up the minor leagues, and now he is poised to bring terror to the hearts of major league pitchers. And for a while, he does. But what happens? Major league pitchers are smart: they see his tendencies, and they adjust. They see that he is vulnerable to curve balls, low and away. Now what does the new kid do? If he is ordinary, he just continues to flail away at low-and-away curves, gradually becoming predictable, and mediocre. But if he has greatness, he adjusts back: he learns to let those curves go, forcing pitchers to throw him something hittable. And he studies them, too: he learns their tendencies, their patterns, their weaknesses, and he uses all of it against them. Life, also, is a game of adjustments. Things change, constantly. What we held on to for dear life yesterday, is lost for good; what was our best 'material' yesterday is irrelevant today.
So, what does Plato mean by practicing dying? Possibly, having an open attitude to changes, the 'little deaths' that happen to us throughout our lives. It means being light on our feet in the face of new information, not being unduly attached to ideas, images, or the status quo, not having to have things a certain way, being willing to not be in control all the time. And, maybe most of all, being committed to seeing things as they are. This doesn't mean being wishy-washy, passive or uncaring. It doesn't mean not being yourself. It means standing there and bringing your Self to each situation, meeting reality face to face and engaging it fully, in all its complexity, sitting with unsureness, if necessary, until a greater whole presents itself.
We all have our 'tendencies', to be sure – these are the legacy, for better or worse, of our early family lives, our genetic predispositions, our unique interactive experiences with life. And to some extent, we are all prisoners of our tendencies. The famous psychologist Alice Miller once wrote a remarkable book, which she called Prisoners of Childhood. It discussed exactly this – how we are all shackled, to a greater or lesser degree, to our early childhood experiences. The book didn't sell well. Finally, she changed the name to The Drama of the Gifted Child. Sales took off and it became a best-selling classic. No need to explain why: we don't want to know our 'tendencies', our limitations, our flaws. But, if we are willing to face them, to "adjust back" to life, we can do great things, and even if we don't do great things, we can do ordinary things with a kind of greatness.
I have read quite a bit about prisoner of war experiences in World War II. One of the most surprising things I learned was the importance of rumors. Incorrect rumors. Yes, in memoirs man after man wrote that rumors, most of them begun by the prisoners themselves, were a major source of hope and 'entertainment'. At first, I was shocked: I would have thought it would make a prisoner enraged to hear that, say, "General MacArthur is forming a 200,000 man army and is only two weeks from returning to free us", and then learn that it is Wrong. But rumors were a cheap, available and defiant means of keeping up hope and morale, something the Japanese guards could not control, or codify, or influence. They became an expression of creativity, a way of keeping the men open to possibility, and a middle finger raised to the oncoming train.
So, yes, it's true that death is the oncoming train in all of our lives. We are all on death row, prisoners of childhood, living on rumors. Our position is laughable to some, ludicrous to others, and wholly absurd to anyone who is a fair witness to it all. If you ask 'heroes' about their outrageous acts of bravery, they will invariably say, "I was just doing my job."
And that's what we do. If we are ludicrous, we are also magnificent: we "pull apart the darkness while we can", and if we do not live forever, well, we do our best to live now, and that is heroic – that is our job.
Note: All clinical vignettes herein are significantly altered to protect patient confidentiality and privacy.