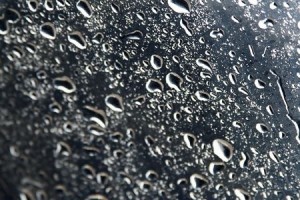 It was a dark and stormy night.
Okay, that's cheating, but only a little.
It was early evening, to be precise. And it was stormy, but that came later.
Jason was my last patient of the day, my 7:00, that Wednesday in November, but it already looked like midnight. There'd been something brewing in the sky all day, complete with dramatic gusts of wind, heavy clouds covering, then uncovering, a weary sun, and occasional raindrops spattering my office windows. As a veteran of Oakland weather watching, I thought to myself cynically, "Threats – just threats." Real storms in Oakland almost always come when you're asleep, and stop in the early morning. In Oakland, you don't say, "Wow – it's raining," you say, "Looks like it rained last night." So I figured we'd be teased for a few hours yet, then the real thing would cut loose in the wee small hours of the morning.
My signal light lit up, telling me Jason had arrived. I went out to the waiting room and there he was, punctual and buttoned up as always, in his regulation uniform: white dress shirt, blue blazer with those mock-nautical, brass-looking buttons, grey slacks, and maroon loafers. I could say, "Hail, the young executive, circa 1959," but I won't because I'm not catty, so let's forget I said anything, okay?
Meow.
(Oops, sorry, that just slipped out.)
Actually, my cattiness (okay, I admit it) had a purpose: to alert me that there was something in me that responded, negatively, to Jason's 'perfection': his precise punctuality, his creased-and-starched, never-varying haberdashery (sorry, but that's exactly the word for it), his reserved, reined-in manner. I know it's not proper diagnostic terminology, but let's face it, the guy had a stick up his ass, dude.
Go tell that to your DSM.
I'm kidding around, but it's kidding on the square: as a therapist, you use these feelings to tell you things about the people you're working with, and my feelings were telling me this guy was marching through life like a shiny toy soldier – "all hat and no cattle," as Charlie Finley used to say. We had been meeting for several months already, but somehow he'd always managed to hold me at arm's length, with his spit-shined correctness and his short-leashed emotions.
Yes, he had originally come in because his marriage was falling apart, and for a few sessions there, he seemed like he was up for doing some work, but soon enough he 'got it together' and said he had reached some kind of peace with his wife's leaving him.
"Peace" – that's what he called it. He seemed so logical about it – too damn logical – and that left his rational shell firmly in place, blocking the entrance to his feelings, like Cerberus.
Hearing him tell it, it was hard to understand why, and how, a wife would ever leave such a wonderful, kind, thoughtful and dependable husband as Jason.
She'd had an affair with one of his "best friends," and then, when Jason found out, she announced that she was leaving him. Imagine that! She has the affair, and with his best friend, no less – and then she says she's leaving
The nerve! The chutzpah! The effrontery! The unmitigated something-or-other!
Or at least that's how I felt at first. But eventually, as we met and talked about it many more times, I began to feel something was missing from his explanation of the whole thing, and maybe, just maybe, my intuition was filling in the blanks.
Perhaps I was beginning to see her side of it. Maybe she'd 'had it' with his vanilla niceness and his starched front. Maybe she got sick of his coming home at exactly the same time every night, setting his classic briefcase down in exactly the same place, and saying, "Hi, dear – how was your day?" If there ever was such a thing as a Stepford Husband, this guy was it. You wanted to put a whoopee cushion under him, throw down a banana peel, or shake his hand with a joy buzzer – anything to get to the real human being under all that cotton batting he was all wrapped up in.
Understand, that's not all I felt about him – I actually liked him, or maybe the 'him' I could sense underneath, but this feeling of being fed up with his 'act', of being held at arm's length, was getting stronger and stronger. But how was I going to get under his shell, how was I going to make contact with the boy underneath – the anger, the hurt, and maybe even the joy, trapped within?
As I led him into my office and closed the door, thunder boomed outside, and the rain began a steady patter on the windowpanes. As I may have said in this space before (a hundred times?) I love rain, and particularly this night, I welcomed it as a friend that could sit in on the session with me, and maybe provide me with a little companionship, if not a few much-needed tips on working with my enigmatic patient.
Jason's voice suddenly interrupted my little reverie: "Oh my goodness – I didn't even bring a proper umbrella or a topcoat. I'll get wet." As he talked, he smoothed the (imaginary) wrinkles out of his pants, looking dismayed.
Something about his tone was so petulant, so . . . fussy, that it was hard not to laugh. I mean, really: a 'topcoat'? It's not the 1940's, and we're not in New York City, bro! And understand, he had an umbrella – one of those compact jobs that you can swing along by the black plastic loop – the only kind I've ever had, the kind you grab quick from a crate at the CVS after it's already been raining for days, use twice, and then toss until next year's one rainstorm.
But then, I don't have any fancy flannel pants or pseudo-nautical buttons to protect.
Just sayin'.
Meow.
So where were we? Oh yeah, Jason bemoaning his lack of proper umbrellery, and me sitting there so frustrated, I wanted to run through the streets yelling, "Topcoat!" over and over until I felt better. No, not really, but you get my drift, which is that there is a purpose, and a use, for everything you feel towards your patients.
We talked, as we always did, about his business fortunes, the people he had to deal with, both up (his demanding, narcissistic boss), and down (the unmotivated, excuse-making managers he had to try to motivate). Blah, blah, blah – nothing 'live' was happening, as usual. I tried all my tricks (which I can't share, of course, because they're classified), but here is an interaction from that session that will give you the flavor of trying to 'get in' on this guy:
Me: So, when you had to fire Joe, what was it like?
Jason: (Wan smile) Oh, just another day at the office.
Me: Really – that's all? I thought you liked Joe.
Jason: Oh, I do – or that is, I did, but you can't let these things affect you.
Me: Hmm . . . What does affect you? (He said nastily, deliberately trying to bait the patient.)
Jason: (Looking outside, at the steadily increasing rain) Wet clothes, for one.
Me: Wet clothes: that's it? (More baiting)
Jason: No, that's not the entirety of 'it', but tonight that's certainly on my mind.
Me: What about what's on the inside?
Jason: (Laughing) Fortunately, I don't have to worry about that getting wet.
Okay, do you see what I was up against here?
And then something happened.
Now, the storm was really getting fierce. Rain was lashing the window so hard that we could barely hear ourselves talk. Thunder would crackle, grumble, then explode in waves of vibrations that made me understand why Washington Irving heard the gods playing tenpins.
And then the lights flickered, flickered again, and went out.
My office is in an old building with a 1940's electrical system. The lights often flickered like this, flashed out for a moment, then back on. I waited, waited, but it was still dark. Well, c'est la guerre, I figured: Jason wasn't the type to wing it, or do anything unusual, so I figured the remaining half hour of the session was a write-off tonight.
I made a perfunctory offer, just for good form. "Well, I could light the candle over there on the bookcase, but . . ." My voice trailed off.
"No. Please, I want to stay."
I could hardly believe my ears. "Uh, okay – I'll just see if I can find the matches . . ."
"No. No candle . . . just us."
What the _____? Had someone put LSD in my water? My mental wheels spun, trying to make sense of it. I've got it! It was his way of avoiding the whole issue of what I was going to charge him, or not, and rescheduling, or not. This way, he could duck that conversation, and maybe get through the next half hour with no pressure being put on him.
Right?
Wrong.
"Things are happening – inside, that I don't want to walk away from." Pause. "I want you here, with me."
Wow. That was some good acid! Or else something was really happening here. I tried to shift gears, emotionally, and create a 'space' for some kind of intimacy. This time, the storm really did provide an assist: just listening to the pounding of the rain, and the crack of the thunder, helped me settle down into the moment, ready for whatever was to come.
Silence.
"You said things are happening, inside. Could you say anything about that – anything at all?"
"I really don't know. It's flickering in and out, like the lights were. It's just . . . something, that I remembered, from a long time ago."
"Well, just keep breathing, and try to be with it – be willing to be with it. Think of it as a scared child, that needs to know it's safe, before it can come out."
"Yeah – yeah, that seems right. There's a lot of fear in there – so much, that . . ."
"That what?"
"That it was worth living in a cave for the rest of my life."
(Sounds of crying)
His shaky voice went on. "I . . . I think the dark's helping." (Pause) "Like, the fact that I'm hidden, that you can't see me, is helping."
Actually, I could see him fairly well by this time, although not his facial expression. "I understand. Just keep breathing and making it safe for that part of you to come out." (Pause) "I'm with you – and him."
"Okay – I'm trying."
"I know – you're doing great."
Silence.
(Note: My body, my 'insides', felt completely different now: not angry, or put off, or catty, but honored, invited, dedicated, committed, involved, engaged – grateful.)
"It's . . . it's my brother. . .
(More crying)
" . . . He's my idol. He's all I had. My father and mother, they had each other. They didn't need us, they didn't want us. Their life was . . . perfect. They didn't need us." (Pause) "Did I already say that?"
"Yes, but let's not worry about that. Keep going – about your brother, your idol."
(Through intermittent sobs) "How could he? How could he?" (Pause)
"How could he — what?"
(Wracking sobs) "I can't say it. I can't say it . . . out loud."
I gave him some time and space to work with it, but he was silent. Then, I tried something. "Could you write it down?"
"What – in the dark?"
I smiled to myself –  it was poignant how his usual persnicketyness was still present – even now. "Well, I have a flashlight – maybe you can write it down for me. Then we'll turn it off again, and go back to the dark."
"Uh — okay."
I went to get the flashlight out of my drawer, grabbed a writing tablet I had on my desk, and brought them to him.
"Here you go – here's a flashlight, and a pad. You just write whatever you want."
He took what I handed him, and said, "Turn around."
"You mean, right now?"
"Yes – right now."
I turned my chair around to face the door, and waited.
Over the incessant rain, I heard more wracking sobs – it was heartbreaking. It made me feel a fierce protectiveness towards him: suddenly, I wanted to hold him, rock him, fight off anyone who threatened him.
"Here."
I heard something fall at my feet, then looked down and saw a ball of paper lying there. I realized he must have written something, then crumpled up the paper and thrown it over my head.
I heard him sigh, hard. The sound told me what this must have cost him.
I picked up the paper. I wanted to respect his ownership of this moment. "Do you want me to read this?"
There was a moment of silence. The only sound was the whipping wind rattling the window frame. Then, he said, "No – not now."
I started to turn my chair around.
He held up his hands. "No – don't turn around. I'm leaving. After I'm gone, you can read it."
I knew we had at least ten minutes left in the session. I was afraid he would leave and never come back. "Are you sure you need to go? I don't want you to . . ."
"I'm leaving, Doc, but I'll be back."
He had never called me Doc before. But even more, his voice quality stunned me. It wasn't prissy, or careful, but rich and somehow, confident.
He paused, throwing his coat over his shoulder carelessly as he got up. "You know – this is the first time in my whole life I ever felt like a man." He crossed the room in strong strides, threw open the door, and was gone.
I know it's crazy, but I sat there and felt like I had just watched Clark Kent transform into Superman. I was curious about what he had written, but somehow I knew it almost didn't matter anymore. Something had torn loose inside of him, like adhesions from a scar breaking free, and he would never be the same.
I got up and went to look through the window at the parking lot behind my office. The storm was still in full fury, and it was magnificent. I opened the window wider, and felt the rush of wet, sweet air hit me. I closed my eyes and breathed in deeply, hungrily.
Then I remembered the ball of paper I was still holding in my hand. I uncrumpled it and held it up to the faint glow of the parking lot lights. In strong, block letters, it read:
NO MORE!
For an instant, I thought it might mean, 'no more' of our sessions, but I knew better. I knew that, in some way known only to Jason, it meant 'no more lies'. I also knew there would be lots more work to be done, but at that moment, the details didn't matter: we had made a beginning, and I knew, absolutely, that we would see it through, together.
I stood there looking out the window for a long, long time, grateful for the gift of my profession, grateful for Jason's trust, grateful for the storm that had turned out to be my ally, after all.
Finally, I gathered up all of my things, put on my jacket, and walked down the back stairs to the parking lot and my car. I opened up the car door, but then stood there one more minute, taking in the majesty of the storm, the beauty of all that had happened, and treasuring that I got to be present at the true beginning of one man's real life.
And you know what?
I felt like a man, too.
Note: All clinical vignettes herein are significantly altered to protect patient confidentiality and privacy.