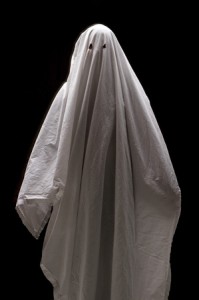 (Note: please read Part I and Part II first, especially if you're interested in being able to follow anything written below – but then, it's your call.)
Grace left the office. She didn't glare, she didn't slam the door, she just threw me a lightning-fast eye-lock, and then she was gone. I knew she didn't hold anything against me – it wasn't anything like that. It was just that her head was exploding from so many forces coming together at the same time: her anger at her mother; feeling like a bad daughter; embarrassment and shame at the fact that her mother still held such sway over her; guilt over seeing me, given what her mother had said and done when she 'found out' about me; and last but not least, her strong desire to get better, to find herself, to claim a life of her own.
And sometimes, it's just . . .
Too many teardrops
For one heart to be crying.
Too many teardrops
For one heart to carry on.

(As Question Mark and the Mysterians put it)
After she closed the door, I sat there in the office, staring straight ahead, but only seeing what was inside me. I felt pain for her. There was nothing I could 'do' right now, at least nothing dramatic: I certainly wasn't going to engage in a world war with Momma over the rights to Grace's mind. For one thing, I didn't want the rights to Grace's mind – I just wanted Grace to have those rights.
And I knew something else: human growth swings like a pendulum; a patient has an 'amazing' session one week, with breakthroughs and insights galore, and the next week it's like the slate has been wiped clean, and it's back to Square One. With experience, you learn that the patient isn't really back to Square One, nor have you suddenly, and unaccountably, become a terrible therapist, because the pendulum will swing back toward growth again, if you 'allow' the swing to occur, and hold the therapeutic space for the patient. Just as a plant will seek light, a patient, if at all possible, will seek growth, if you provide conditions for growth, which don't include forcing the issue, or expecting things to go in a linear manner. If you force the issue, all you do is alienate the person and let them know that you don't understand, or respect, the forces they are dealing with.
No, it wasn't time for theatrics – but it was important to let Grace know I was still there for her, when and if she was ready. I would send her an email to that effect, but not now, not today. Today was a day of turmoil for her, and I had to respect that. Tomorrow would be soon enough.
And besides, I had things to do. At times like this, a therapist needs perspective, and friends.
In baseball, they say the double-play is a pitcher's best friend.
And at times like this, you know what a therapist's best friend is?
The next patient.
——————————–
It was the following day. I hadn't heard a word from Grace, but that didn't concern me too much: she needed some time, and space, to process all that had happened. I remembered when she banged her arm down on the chair and said, "I'm so sick of lying!" I had to trust that, sooner or later, she would come back to that truth: she had come too far to go back now. You can't "unring the bell" of knowledge and insight that you have fought so hard for. It doesn't just vanish that easily, even in the face of terror, guilt and 'old ways'.
I sat down to my computer. I felt that an email might be easier, and less pressured, than a phone call. An email you can read at your own pace, revisit whenever you want, and respond to when, and if, you are ready. It doesn't get distorted by the vagaries of fickle memory: it says what it says. And by the same token, I needed to choose my words carefully, because they would be there, and unalterable, once written.
5:00 P.M.

Grace – I know that yesterday, when you left, you must have felt like you were in a waking nightmare:

What's real?

What's true?

Who are my real enemies?

My real allies?

How can I be a good daughter and still live my own life?

How can I stay in therapy when it means losing everything I have known?

We both know there are no easy answers to any of these questions, but I do know this: you're worth fighting for, and if you stay with it, there will be answers – answers you probably can't even imagine right now. You are a young woman, and there are countless experiences waiting for you, some of them wonderful.

Sure, your mother is angry right now, and threatened, terribly, by your being in therapy, but in time I feel she can come to accept your need for a more authentic life, and realize that you are not trying to lose her, just find yourself.

I also know that I am here to help you take whatever next step is necessary, whether it involves continuing with me in therapy or not.

I hope to hear from you sometime. Whether you leave therapy or not, please don't leave you.

All the best – Dr. Bernstein.
That was it – now the waiting.
_________________________________
At 11:28 that night, this appeared in my email queue:
Dr. Bernstein – Thank you so much for your email. I thought you were mad, or at least disappointed in me. I was so upset, I didn't know what else to do but leave. I'm lying here in bed, with the covers pulled up over my head, just like in your office. Not much more to say right now.
Grace.
I felt many things upon reading Grace's message that night, but mostly relief: I didn't pick up any hints about despair, or about "nothing mattering anymore" – not that she might not have been feeling those things, of course, but at least it didn't sound like they were crowding out all else in her emotional field. Of course, it was also possible that she was so regressed she was omitting them so as not to 'burden' or upset me, but from the tone, that seemed unlikely.
No, it sounded like she was doing what I thought she was doing: holing up and saying, "Stop the world, I want to get off," for now, buying time so that she could process all that had happened. It reminded me of how a friend's mother had once described childbirth:
Trying to shit a watermelon.
Right now, she was seeing the emotional task before her in basic, extreme terms: I can have Momma, and be miserable the rest of my life, or I can have myself, and be alone and 'bad' the rest of my life. The missing ingredients in that formulation are Time, and Help: Time, to let her sense of self expand (remember that pesky watermelon?) to accommodate the complexities of the task (and to let Momma accommodate to the new realities, as well), and Help, to add another person's wisdom, and support, to the solution, and to demonstrate that it doesn't always have to be like it is with Momma.
It was late, and I didn't want to disturb Grace's process at this point (remember, I want her process to be Hers – to have and to hold), so for now, I merely emailed back,
I have every confidence in you. Stay with it.
_________________________________
Two (long!) days went by before I communicated with Grace again. Yes, I could have called or emailed again, but it didn't feel right. Besides, it occurred to me that maybe I was being the dramatic one: how did I know that she hadn't intended, all along, to keep her next session? Oops: busted! Her sessions were on Tuesday – it was Friday now. She had never 'officially' said she wasn't continuing her therapy – so why not just assume normality? What a concept!
I emailed her,
Feel free to update me or check in anytime. See you Tuesday.
And back came the immediate response:
Yes.
Whew! And to think, I was the one who wouldn't have been there on Tuesday, because I had 'jumped the tracks' and made a dramatic assumption! Little did I know what was to come on Tuesday.
I didn't hear from Grace any further. On Tuesday afternoon, her regular time, she appeared, once again in Living Goth: short black skirt, torn fishnets, boots. This time, I was going to play it 'smart': I wasn't going to make any Pollyanna assumptions about her state of mind, based on her clothing. And once again, I was wrong.
She sat on the chair, as usual: no couch, no blanket.
Grace: You know – I wasn't going to come.
Me: Oh, really?
Grace: Yeah – I thought you knew.
Me: (Wisely silent)
Grace: But then, when you sent me that email, saying you would see me at our regular time, in that instant I made up my mind to come.
Me: I'm so glad you did.
Somehow, she was more cheerful than I expected. Sometimes it's good to be wrong. I didn't want to pry, but I had to know 'what happened'.
Me: So, what happened with . . . you know . . . your mother and all?
Grace: (Gaily) Oh, that? She asked my cousin to sit with the animals, and I went with Kim for the spa days we planned. (Pause) It was so fun!
Me: (Feeling left at the post) But, she was so mad . . . and you were so . . .
Grace: (Nodding, jauntily) Guilty? Scared? Hopeless? Yeah, I was, for a day or two, but then it just seemed like . . . you know, like something snapped, and I realized I'm not a bad person, whether Mom thinks I am or not. And, it's really none of her business, anyway, whether I'm seeing you or not; in fact, if I wasn't seeing you, she and I would probably be doing a lot worse. (Shrugs) In fact, I think she understands now, that you're trying to help me deal with her, not ditch her. (Pause) We had a talk: as usual, she didn't really listen, but I think some of it got through.
Wow – this whole conversation reminded me of my oldest son's fear of ghosts. In elementary school, he had a teacher who, for some misguided reason, brought in an article that discussed the possibility that ghosts may be real. Ever since that time, he had been afraid of ghosts, especially at bedtime (Thanks, teach!). When I went in to tell him his bedtime story, I would frequently have to reassure him that ghosts weren't real, and weren't going to come and get him in the night.
One night I went in and 'proactively' began to ask him about his ghost 'thing': how was he doing with his fears, if there was anything I could do to help, etc.
He promptly said, with an almost disgusted, eye-rolling tone,
Daaaad – I'm not afraid of ghosts anymore.
Uh – yeah. Well, that's how I felt with Grace: she had shit the watermelon, and, suddenly, what I was talking about was 'so yesterday'. Of course, it was not 'over' – far from it, but this phase of it was over: she would never again feel so desperately torn in half by her mother's demands, or agree so passively with her mother's (mercurial) 'assessments' of her personality. She had come through the 'fire' stronger for it, and she never walked out of therapy again.
She could damn me, or damn her mother, but she didn't have to damn herself anymore – at least not full-bore.
How far had she come? As she walked out of the session, she said,
By the way, Doc, that 'naturopath' crack was pretty good!  It  gave me some perspective on things: if you could sit there and have some humor about the whole thing, well, maybe I could, too. It kind of made Mom's accusations seem silly, and my taking them so seriously, silly, too. So, thanks.

Maybe you're saying, "Hey, wait a minute: what does all this have to do with forgiveness?" Well, all of the above is how 'forgiveness' usually looks, in real life: Grace and I never even mentioned the word 'forgiveness', and yet she was moving towards it all the while. By 'demoting' her mother's opinions of her to the level of, "Oh yeah – well, that's just what you think", Grace stopped having her self-image, and her whole life, controlled by her mother. (And, note: she was now calling her mother "Mom", not "Momma". Was she even conscious of it? It didn't matter.)
And once her mother didn't control her life, Grace could step back and take control of it herself. And once she could run her own life, she didn't have to hate her mother anymore, or wish her dead. In seeing her mother as "just a person", Grace could have empathy for how limited and fragile her mother's self-image was, and how needy her mother was. In effect, Grace had been giving her mother more power than her mother could handle: after all, you don't base your self-image on what a four year-old, in the midst of a tantrum, thinks of you!
In the future, when her mother would start to rant and rail at her, Grace didn't have to collapse into being crushed or enraged: she could reassure her. When "Mom" said, "You're an ungrateful brat," Grace could say, "Mom, we don't need to go there right now. I'm sorry it hurts you that I can't talk to you right now, but I'll call you later, when I'm off work, okay?"
So, it turns out that forgiveness is not something you can just make happen by wishing for it, or focusing on it, or repeating some magic mantra. It comes when what the person has 'done' no longer is actively destroying your life, and you can see it as their problem, not something that defines you in the present.
It takes hard work, and usually, teamwork, to break the iron grip of resentment and get to forgiveness, but, just as being in the thrall of someone's abuse is hellish, to release that grip is a heavenly blessing.
So I guess Alexander Pope was right at that: To forgive is divine!
Note: All clinical vignettes herein are significantly altered to protect patient confidentiality and privacy.