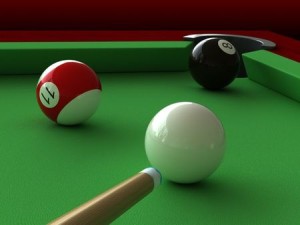 The first course: two poems by Alice Walker, to serve as antipasti for the soul (note: if you have the attention span of a hummingbird, I hereby give you permission to skip ahead to the entree without incurring my wrath):
Be Nobody's Darling
Be nobody's 
Be an outcast.
Take the contradictions
Of your life
And wrap around
You like a shawl,
To parry stones
To keep you warm.
Watch the people succumb
To madness
With ample cheer;
Let them look askance at you
And you askance reply.
Be an outcast;
Be pleased to walk alone
(Uncool)
Or line the crowded
River beds
With other impetuous
Fools.
Make a merry gathering
On the bank
Where thousands perished
For brave hurt words
They said.
But be nobody's darling;
Be an outcast.
Qualified to live
Among your dead.
________________________________________
I Will Keep Broken Things
I will keep
Broken
Things:
The big clay
Pot
With raised
Iguanas
Their
Tails;
Two
Of their
Wise
Heads
Sheared
Off;
I will keep
Broken
Things:
The old
Slave
Market
Basket
Brought
To my
Door
By Mississippi
A jagged
Hole
Gouged
In its sturdy
Dark
Oak
Side.
I will keep
Broken
things:
The memory
Of
Those
Long
Delicious
Night
Swims
With
You;
I will keep
Broken
things:
In my house
There
Remains
An
Honored
Shelf
On which
I will
Keep
Broken
Things.
Their beauty
Is
They
Need
Not
Ever
Be
'fixed.'
I will keep
Your
Wild
Free
Laughter
Though
It is now
Missing
Its
Reassuring
And
Graceful
Hinge.
I will keep
Broken
Things:
Thank you
So much!
I will keep
Broken
Things.
I will keep
You:
Pilgrim
Of
Sorrow.
I will keep
Myself.
_____________________________________
The other day, at the Chinese restaurant, I asked a good friend: "Am I an oddball?"
For a bare instant she contemplated her plate, then nodded, "Yes," and popped an egg roll into her mouth.
Whew: I haven't lost my mojo yet.
To really "be somebody," you can't be everybody, you can't be a stereotype, you can't be society's personality du jour, you can't be totally predictable, you can't get along with everybody, you can't be universally admired, and you can't be all things to all people.
Being a person is hard.
In Finger Man, Frank Lovejoy's (Casey's) sister Lucille is in a 'dry-out' facility for alcoholics. This was the mid-Fifties, and dry-out meant cold turkey, complete with the DT's or whatever other devils, terrors and hells came along for the ride. She is suffering – in pain and desperate, looking at the world cold sober for the first time in years; looking not only at what she has done to herself and her young daughter with her years of drunkenness, but at a future without booze, facing life straight, with nothing to soften it, nothing to blur it.
Lying there in bed, writhing in agony, Lucille says to him, "Casey, is there room in the world for people like us?"
Good question.
And here's the weird answer, the secret 'they' never, never tell you:
There is room in the world for you, but ONLY if you're being yourself!
And why don't 'they' ever you this? Easy:
There's no money in it.
It reminds me of a big oil company executive I used to see in therapy. Once, during a lull in the conversation, I asked him to be honest with me about why the big energy companies don't pursue the development of more 'sustainable' sources of energy more vigorously. He laughed and said, "What – you think I'm a greedy captain of industry who doesn't give a damn about raping and despoiling the earth? Look – I've got to answer to shareholders, and the truth about solar, wind, geothermal and all the rest of that shit is: there's no money in it!"
And that applies to any field: look at psychotherapy, for example. Which would you rather market: something that is highly individual, quirky, takes years to learn, is deeply complex, and really more of an art form (i.e. traditional psychotherapy), or something that you can 'package' into one-size-fits-all modules that can be taught in a series of weekend workshops (i.e. behavioral therapies, EMDR, and the like)?
The same is even true for spiritual and religious practices. There are some things you just can't 'sell'. How would you like to attend a seminar where the leader says,
"Look, there's this guy, Jesus, who had some truly amazing, transformational spiritual experiences. We have some information in this book, The Bible, which admittedly is speculative, about how he did it, and you're welcome to delve into it all, but what you really need to do is to have your OWN transformative spiritual experiences. Of course we have no idea what that would look like for you, but, using Jesus' experience for inspiration, please go out into the world and seek your soul. We'll be right here to support you with soup, sandwiches and hugs, if need be. You may begin."
The truth is that anything that is individual, quirky, unpredictable, spontaneous, intuitive and creative can't be packaged or sold, and if something can't be packaged or sold, there's no money in it. Of course, the flip side of all this is that, when there's no money in something, the nabobs and poobahs aren't much interested in it, so it's left pretty much unregulated, unsupervised, wild and free.
Which is to say that in the field of self-development, the bad news is, you're on your own, and the good news is, you're on your own.
When I was an intern at the UCLA Neuropsychiatric Institute, we each shared an office with another trainee. My fellow boarder was the kind of fussily self-important guy whom you just knew would go on to become a psychoanalyst (he did). Somehow, I always felt that, in striving so mightily to prove himself as a serious dude, he was acting 'on top' of a part of him that was, well, kind of goofy.
But it gets better:
Now, mind you, we're talking the Dark Ages here – no computers, no Internet, no nothing. After we saw patients, we dictated our notes, which were then typed up mysteriously by the Typing Pool (a phantom room full of unseen women, somewhere in the bowels of the building), who, after a reasonable period of time, returned to us our notes made visible, corrected for spelling and punctuation, as need be, and suitable for presentation to the Panels of the Gods (the supervising faculty members, whose intellect and all-around majesty we could never hope to approach).
But to get back to the Typing Pool: understand, they were there not to interpret, but to take down 'the record' accurately. Theirs not to reason why, theirs but to type or die, and all that sort of thing.
Well, one day my office mate, I'll call him Percy, dictated his final termination notes on a particular patient whom he had seen for some time, then sent them off to the Ladies of the Keyboard. Apparently, he was nodding off while he was dictating, because, to his shock and chagrin, when the copy came back, the last sentence of it read, and I quote:
I had high hopes for you, boy, but you were just a fucking oddball.
Well, it was funny – at first. And it was funny for the same reason it's funny when Groucho Marx puts a whoopee cushion under Margaret Dumont: because of the comical juxtaposition of Percy's officiousness with the bald primitiveness of his 'real' feelings about this patient.
But here's the thing: I still think about it all these years later, and it's not that funny, because it has all the earmarks of bad therapy: blaming the patient; an inability to respect the other person's 'otherness'; an assumption that the therapist's 'way' would have worked if the patient had been what the therapist thought he was. I'm not saying Percy was a bad guy, or a bad therapist, only using this incident to point to a phenomenon that could — and does — happen to anyone, therapist or not, where 'different' equates to 'weird.'
And the scary part is that, for so many therapists, this kind of thinking doesn't go away with training and experience: it just goes underground and unconscious. If it were always this blatant and obvious, it would be less insidious, but it almost never is: therapists tell themselves they accept people for who they are, that they're not 'triggered' by their patients, that it's an even playing field for all.
But in reality, it's like parents telling themselves (and their children) that they love all their children exactly the same: bullshit! That's ridiculous and impossible – not to mention the reason for a great deal of psychotherapy, as people deal with the huge unspoken undercurrents of family life. Therapy is not just about 'making the unconscious conscious,' but making the unspoken spoken. To say something out loud, to claim it and admit it, is the beginning of all growth and change for the better. It's what we're helping our patients do – why shouldn't it apply to us as therapists, too? It never really 'hurts' a patient for the therapist to admit to negative, judgmental or even hateful feelings about the patient, as long as the therapist uses reasonable clinical judgment about how to use the realization – whether to say it or not, and if so, how, etc.
But first, and most importantly, comes saying it to oneself. Without that, there is nothing – with it, the rest is just following your intuition and judgment.
And most of all, therapists need to know this: EVERYONE is an 'oddball' – and especially when they're allowed to play out their individuality without fear, which is what should be happening in any good therapy. If you don't get to their 'oddball' places, you're not done, because the oddball in someone is the "there there."
So, like Lucille in Finger Man, I have always hoped that Percy's oddball did find 'room in the world' for someone like him.
To become a person, you must have the courage to stray from any path that can be sold, packaged and marketed.
Embrace your inner oddball, because without it, you're just another product.
Note: All clinical vignettes herein are significantly altered to protect patient confidentiality and privacy.